Home
Council cuts red tape, freeing up financial support for community groups
Published Thursday, 7th May 2020
Changes in policy adopted by Council will afford the City the ability to more easily provide financial support to incorporated community groups and not-for-profits during the COVID-19 pandemic.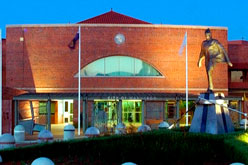 Due the pandemic, essential funding that would usually be provided to local community and sports groups for events and other activities has gone unallocated, but Wanneroo Mayor Tracey Roberts said the changes adopted by Council last night would streamline and simplify the process during the current crisis.
"Given the current restrictions on events and mass gatherings, the City has seen fewer community groups and sporting clubs apply for the community funding grants and donations that are regularly allocated by Council," Mayor Roberts said.
"As a result, Council resolved to review the current policy and see how these savings could be redirected to the benefit our community during the current crisis.
"The changes we have endorsed open up the eligibility criteria, and will allow Administration to faster and more easily review and provide funding assistance to support services – particularly those who offer food relief, community legal services and financial counselling that benefit our residents – during the ongoing COVID-19 emergency."
The funding assistance can be for an amount up to a maximum of $5000 per incorporated community group or not-for-profit organisation that offers essential services to our local community. Applications will open in the coming days and funds will be allocated by 30 June this year.
More articles in the news archive.