COVID-19 recovery information and updates
The City of Wanneroo is reopening a number of community services and facilities in line with Phase 4 of the State Government's COVID-19 Roadmap to Recovery. Click here to find out more
Home
In this together: Wanneroo reaffirms commitment to reconciliation through repatriation project
Published Thursday, 28th May 2020
The Wanneroo Regional Museum is reaching out to Aboriginal and Torres Strait Islander peoples across the country in an effort to return cultural objects to their traditional owners.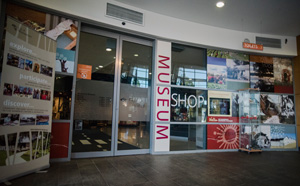 Originally donated to the then Shire of Wanneroo in 1981 by James H. Turner, the 'Turner Collection' currently resides at the Wanneroo Regional Museum and is comprised of a number of items believed to have been collected by Mr Turner while travelling across Australia.
After consultation with a cultural expert in 2017 that established that none of the items in the Turner Collection were connected to First Nations people of the Wanneroo region, the Wanneroo Regional Museum set in motion its current repatriation project.
The project will involve a private online catalogue, where First Nations people from across the country will be invited to view and hopefully identify objects that are connected to their community.
Wanneroo Mayor Tracey Roberts said the repatriation project's purpose was to establish the origin of the objects within the Turner Collection, and from there make every effort to return them to their traditional owners.
"During this process, the Wanneroo Regional Museum will act as a welcoming 'ready to return' centre, until traditional owners can be determined," Mayor Roberts said.
"We view this as a long-term project which will include ongoing consultation and conversation with First Nations individuals and communities over a number of years, as well as collaboration with members of the City's Reconciliation Action Plan Working Group.
"For a Local Government to undertake such a journey is not just exciting, but reaffirms a strong commitment to our Reconciliation Action Plan.
"I believe this project is an important step along the road in Australia's journey towards a more just, equitable and reconciled nation.
"We are all in this together, and it is my hope that together we can work to return these items to their rightful place and people."
For more information, contact the Wanneroo Regional Museum on 9405 5920 or email repatriation@wanneroo.wa.gov.au.
More articles in the news archive.