COVID-19 recovery information and updates
The City of Wanneroo is reopening a number of community services and facilities in line with Phase 4 of the State Government's COVID-19 Roadmap to Recovery. Click here to find out more
Home
Major upgrades on the way for tennis clubrooms
Published Wednesday, 3rd June 2020
Clubrooms at Montrose Park in Girrawheen will receive a significant upgrade following Wanneroo Council's endorsement of concept plans at last night's Ordinary Council Meeting.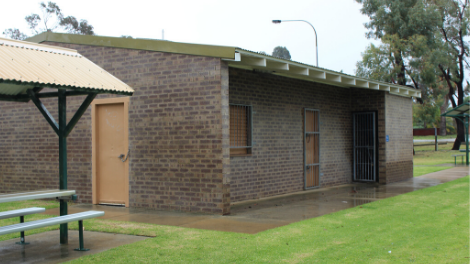 First built back in 1981, the existing Montrose Park changerooms were identified by the City of Wanneroo as outdated and no longer in keeping with Australian Building Standards.
With the concept plans endorsed by Council, work on the upgraded facility – which is set to include a new storeroom, office space, multipurpose space with kitchenette and an external verandah overlooking the courts for spectators – can now move forward.
Wanneroo Mayor Tracey Roberts said the upgraded facility would provide local tennis clubs – including the Montrose Park Tennis Club and the Vietnamese Sunday Tennis Club – with a compliant and modern recreational space.
"The added provision of a multipurpose space will further expand the facility's scope to non-sporting users in our City's southernmost suburbs," she said.
Montrose Park Tennis Club President Cornel White said the upgrades were long overdue, and would provide local clubs with modern and more user-friendly amenities.
"The new clubrooms will breathe an air of freshness and friendship, and will help foster camaraderie and bring the community together," he said.
This capital work project is expected cost $653,000, with construction anticipated to commence in October 2021.
More articles in the news archive.