COVID-19 recovery information and updates
The City of Wanneroo is reopening a number of community services and facilities in line with Phase 4 of the State Government's COVID-19 Roadmap to Recovery. Click here to find out more
Home
Have your say on Yanchep's future cycling facility
Published Wednesday, 10th June 2020
The City of Wanneroo is calling on interested residents, local cyclists and sporting clubs to have their say on concept designs for a planned cycling facility at Yanchep's Splendid Park.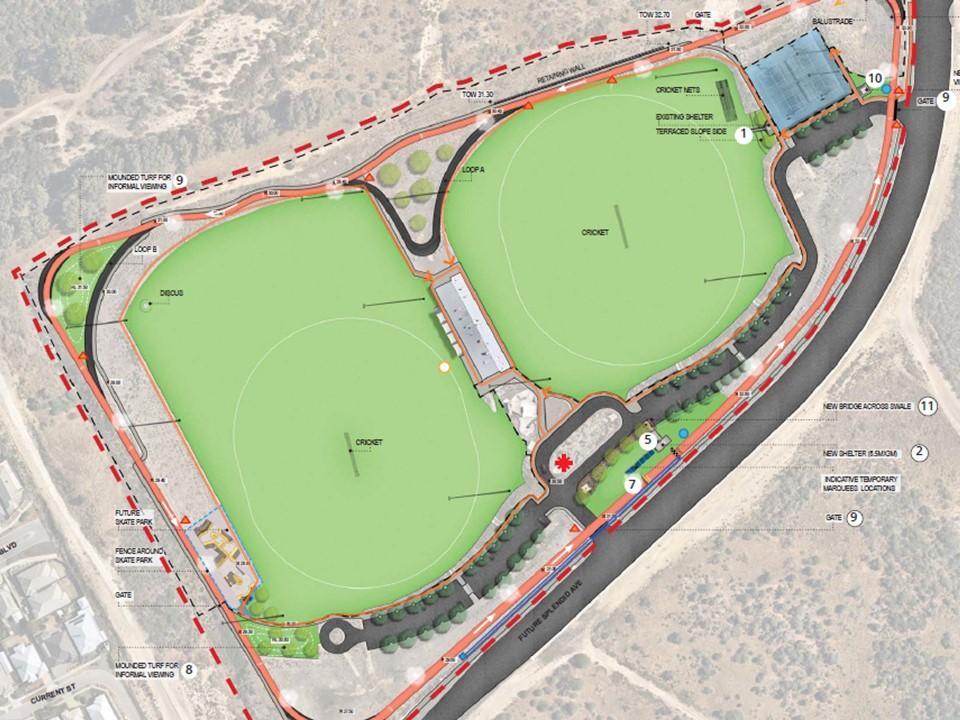 Following Wannneroo Council's endorsement of the draft Splendid Park Cycling Master Plan at last week's Council Meeting, a four-week community consultation period has begun, to gain feedback and insight on concept plans for the facility.
The purpose-built criterium track is set to wind its way around the perimeter of Splendid Park, which already plays host to a range of sporting amenities – from two multipurpose ovals and two multipurpose hard courts, to cricket nets, long jump pits and a soon-to-be-completed skate park.
Wanneroo Mayor Tracey Roberts said that the concept designs detailed in the master plan offered multiple course configurations, and would be able to support training and competition, as well as a variety of other recreational pursuits, such as skating and running.
"The City of Wanneroo has worked in collaboration with the Northern Beaches Cycling Club and other key stakeholders in developing this exciting draft master plan," she said.
"The concepts include four unique track options, terraced seating, space for marquees and the addition of mature trees for shelter.
"We're now asking for feedback from the community on both of the concept designs."
Northern Beaches Cycling Club President Chris Howard said the track would provide youth in the Yanchep region with a fun outdoor activity away from traffic and busy roads.
"We are impressed with how the design ensures existing sporting clubs' activities and community access is not inconvenienced," Dr Howard said.
"We hope parents and students get their schools involved in providing feedback for using the track for outdoor education, for both cycling and distance running."
Until Friday July 3, residents can go online to have their say via the City of Wanneroo's Your Say hub: www.wanneroo.wa.gov.au/yoursay.
More articles in the news archive.