Home
City of Wanneroo continues to support local economy with another tender award
Published Tuesday, 16th June 2020
Wangara-based On Tap Plumbing and Gas was selected as the successful tenderer to provide plumbing services to the City for an initial three-year contract.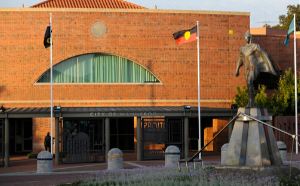 This is the latest in a series of tender awards to local businesses, including for bitumen surfacing, groundwater production bores and time lock systems on public toilet facilities.
"The City of Wanneroo is proud to invest in our local community," said Mayor Tracey Roberts. "This tender award is another example of the City's efforts to support local businesses wherever possible. My congratulations to On Tap Plumbing and Gas."
Owner Sam Clark said, "On Tap Plumbing and Gas is pleased to have secured the contract to provide plumbing services to the City of Wanneroo. As a locally-based business, we look forward to providing a valuable service that will benefit the community."
The tender was advertised on 7 March 2020 and closed on 31 March 2020, with 10 submissions received.
Tender submissions were evaluated according to a range of factors, including corporate social responsibility and demonstrated experience in providing plumbing services.
More articles in the news archive.