Local Government Elections 2021 - candidate profiles
To view the profiles of candidates for the upcoming Local Government Election, please visit the Candidate Profiles webpage
Home
Council approves a budget like no other to support community and local business recovery
Published Monday, 20th July 2020
The City of Wanneroo Council has approved a $64.2 million investment to help keep households, local businesses and the community on the road to recovery, with the adoption of the 2020/21 Budget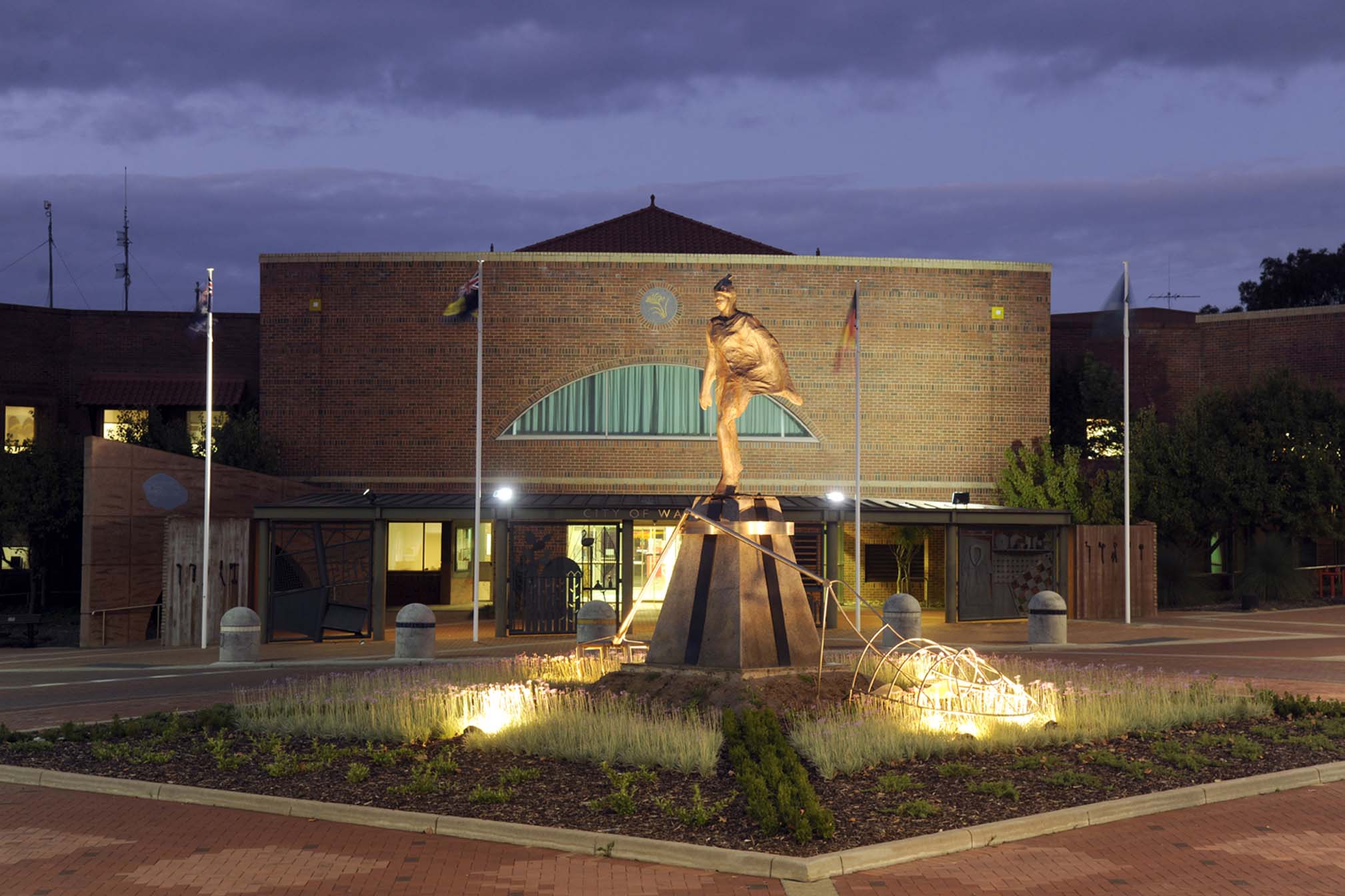 The Budget includes $2.7 million for a one-off rates concession ensuring 99.25 per cent of residential improved ratepayers and 95 per cent of commercial/industrial improved ratepayers see a decrease or no change in their rates bill compared to last year.
City of Wanneroo Mayor Tracey Roberts said that Council understood the COVID-19 pandemic had impacted on residents, ratepayers and local businesses in different ways.
"This Budget provides a response proportionate to these extraordinary times and delivers on Council's commitment to develop a Budget based on a 0 per cent increase in rates revenue from existing properties, plus so much more.
"This budget has been made possible through responsible long-term financial management giving Council the ability to draw down up to $32.8 million from the City's reserve funds," said Mayor Roberts.
The City has committed support and financial aid to community groups, local businesses and those suffering financial hardship as a result of COVID-19, including:
a Community Response and Recovery package and an Economic Recovery Fund, worth a combined total of $1.4 million
an initial $500,000 contribution has been allocated to the City's Financial Hardship Policy to provide support to those financially impacted as a result of COVID-19.
The budget also invests $59.4 million in new capital works to manage expectations from a large and fast growing community, stimulate the economy and support employment.
The 20/21 Budget was adopted later than usual this year, as Council adapted the budget to address the many challenges our community and local businesses are facing as a result of the COVID-19 pandemic.
"Council and Administration have worked tirelessly to develop a financially responsible budget. We are one of the largest growth councils in Australia, and the City has delivered a robust and measured response to the COVID-19 pandemic that provides financial relief now and will continue to support the community into the future," Mayor Roberts said.
BUDGET BREAKDOWN
The City's $2.7 million rates concession package will be provided as a one-off COVID-19 concession that ensures 99.25 per cent of residential and 95 per cent of Commercial/Industrial ratepayers in the 'improved' categories receive a rates bill that is less or equal to what they were charged last year.
A 0 per cent increase in City set fees and charges has also been applied. The concession will be automatically applied and ratepayers do not need to take any action to receive it.
Ratepayers who have been financially affected by COVID-19 can apply for access to the City's existing Financial Hardship Policy, which is being enhanced with an additional allocation of $500,000 from the 2020/21 budget.
The $728,000 commitment to community response and recovery will provide financial assistance for new and existing services and projects that directly contribute to community recovery from COVID-19.
Not-for-profit and incorporated community groups that support vulnerable community members through services including food relief, legal services and financial counselling will directly benefit from this Community Response and Recovery Package.
This is in addition to the City's $2 million recurring subsidy package accessed by community groups and clubs to operate and thrive in their local area.
A $700,000 economic recovery package provides local business owners and operators direct support and tools to help local businesses thrive beyond the COVID19 pandemic.
COVID-19 impacted businesses and associations who currently rent a City-owned building have also been able to seek rent abatements through a rent relief package that is being continued throughout 2020/21.
CAPITAL WORKS 2020/21 AT A GLANCE
ACROSS THE CITY
New CCTV networks and supporting infrastructure $240,000
New cameras and recording systems will be installed at various locations, allowing the City to assist WA Police in resolving antisocial behaviour and illegal activity.
Environmental rehabilitation $548,000
Honeypossum and Boomerang Reserves in Banksia Grove, Appleby Park in Darch, and Caporn Park, San Teodoro Park in Sinagra and Spring Park and Alvarez Park in Tapping are all renewal sites that will undergo rehabilitation and revegetation in the next 12 months. Lake Badgerup Reserve in Wanneroo will also undergo works including weed control, seed collection, planting and maintenance.
Parks and playgrounds $4.9 million
Approximately $3.2 million will be spent on parks and playgrounds across the City, including installing new security lighting at San Teodoro Park in Sinagra, new shade shelters at Hudson Park in Girrawheen, and park upgrades across the Central Ward including Frederick Duffy Park and Jindinga Park.
The annual Parks Asset Renewal Program is budgeted at $1.7 million, which will facilitate the replacement of play equipment, rubber and sand softfall, shade sails and barbecues at a host of local parks and playspaces.
Better accessibility $332,000
Funds have been allocated to carry out works to improve the accessibility of City facilities, including improvements to toilet facilities, doors, railings and stairways at the Yanchep, Warradale and Alexander Heights community centres, Wanneroo Youth Centre, Phil Renkin Recreation Centre, Mindarie Quinns Surf Lifesaving Club and Kingsway Regional Sporting Complex.
NORTH COAST WARD
Foreshore management $1.7 million
More than $1.7 million has been allocated for a range of foreshore management works, from Mindarie Breakwater infrastructure renewal works ($260,000) to longterm coastal protection and management works along Quinns Rocks Beach ($400,000).
Sports and recreational facilities $11.4 million
Work will also move forward on the construction of new sporting and recreational amenities at Halesworth Park (formerly known as Butler North District Open Space), with $10 million allocated in the coming financial year.
The sports and recreation complex will include two floodlit multipurpose turf playing ovals, 16 multi-use hardcourts and adjacent amenities building, cricket nets, a sports pavilion with change rooms, a dual-use running track, picnic facilities and a children's play area.
Leatherback Park in Alkimos will also soon play host to a new purpose-built facility featuring a multipurpose room, two change rooms, kiosk, first aid room, umpire room and public toilets. Total project value is $1.73 million with $1.4 million allocated to the construction of this facility in 2020/21.
CENTRAL WARD
Neerabup Industrial Area $980,000
Initial works will include the removal of approximately 6.6 million cubic metres of sand and limestone. Works are scheduled to commence in July 2020. In the coming years, development will roll out across five stages, with progressive industrial subdivision to ensue after the completion of each stage.
Hinckley park, Hocking $1.3 million
With construction on the $1.3 million project starting in October, Hinckley Park – located between Hinckley Parkway and Copenhagen Drive in Hocking – will include nature play areas, a children's bike circuit, a basketball court, rock wall, playground, barbeque facilities and picnic shelters.
Works are expected to begin in October 2020 with completion expected in June 2021.
Intersection upgrades, Wanneroo $675,000
The intersection of Franklin Road, Rousset Road and Caporn Street in Wanneroo will be improved, with upgrades set to provide give-way priority to southbound right turns and westbound left turns in/out of Caporn Street, improving safety and minimising congestion in peak periods.
Works also include the installation of safety barriers, retaining walls, and new drainage. Construction is expected to commence in October 2020 and conclude in March 2021.
SOUTH WARD
Southern Suburbs Library, Landsdale $650,000
The City's new library servicing the southern suburbs has received Council endorsement for its proposed location in Landsdale. Overlooking the adjacent park, the facility on The Broadview will include a café, IT hub, meetings rooms, multifunction spaces and community amenities.
Earmarked for completion in 2022, $650,000 of the $7.3 million project will be spent on detailed design and procurement in 2020/21.
Hartman Drive dualling, Madeley $2.1 million
Initial construction and preliminary works commenced in March, with construction along the western side of Hartman Drive due for completion by the end of October 2020. Approximately $2.1 million of the project's total $4.7 million cost will be spent in 2020/21.
More articles in the news archive.