Total fire ban - Wednesday 8 December 2021
DFES has declared a 24 hour TOTAL FIRE BAN for the City of Wanneroo on Wednesday 8 December 2021. The Fire Danger Rating is forecast as EXTREME. Further information
Home
Get prepared for bushfires and other major emergencies: City launches 'Prepare Together' project
Published Thursday, 13th August 2020
The City of Wanneroo has launched a new project to help residents prepare for bushfires and other major emergencies. The 'Prepare Together' project aims to save lives and reduce the impacts of bushfires, storms and other disasters.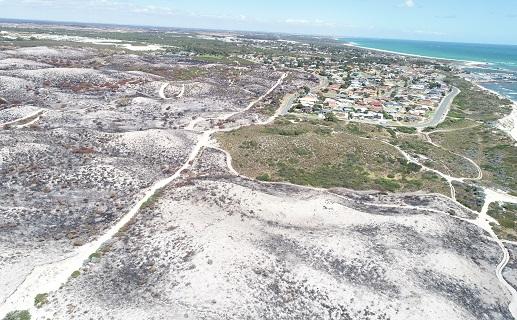 Wanneroo Mayor Tracey Roberts said previous reviews into Perth bushfires have recommended increased community engagement in bushfire-prone areas and highlighted the need to raise awareness.
"Bushfires are a constant presence in Western Australia, as we saw last summer with the Yanchep/Two Rocks fire, which was one of the worst in the City's history," Mayor Roberts said. "The City was proud of how residents demonstrated resilience and care for one another as they evacuated and dealt with a very difficult situation."
"Bushfires can have devastating consequences for communities. Effective education and engagement is critical to ensure residents know the steps they need to take to prepare their families and homes for a potential bushfire."
A key theme for the project is the importance of planning for pet and animal welfare in an emergency. Residents should ensure they have a plan to keep their animals safe, whether taking pets with them when evacuating or preparing a safe area to relocate pets, horses and livestock.
Residents are encouraged to get involved in the Prepare Together project by completing the community survey on the City's Your Say online engagement hub at wanneroo.wa.gov.au/yoursay.
More articles in the news archive.