Home
Neerabup Industrial Area development to bring employment and business benefits
Published Friday, 4th September 2020
Development of the Neerabup Industrial Area (NIA) has taken another step forward, with the City of Wanneroo Council approving concept plans for the next stage of the project.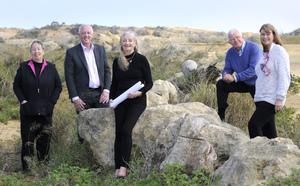 The City will seek expressions of interest from businesses to establish premises under a leasehold model at the site. The findings from this process will then be incorporated into a business plan for consideration by Council.
Wanneroo Mayor Tracey Roberts said the City's landholding at Neerabup was a key asset, with the potential to become a major employment centre.
"Development of the Neerabup Industrial Area will provide significant economic benefits for the region through job creation and business opportunities," said Mayor Roberts.
"Retaining a proportion of the land through a leasehold model will enable the City to revisit land use at the end of each lease, ensuring that the creation of local jobs is prioritised."
The City will also investigate options for delivering energy and water supply to the landholdings, ensuring they are ready for development and industrial use.
The City has included $980,523 in its 2020/21 Capital Works budget to facilitate progression of the development, of which $670,000 will cover the costs of extracting approximately 6.6 million cubic metres of sand and limestone.
The development of the NIA is part of the City's ongoing efforts to support local business growth, employment and economic recovery from the effects of the COVID-19 pandemic.
More articles in the news archive.