Home
Have your say on City's ward boundaries
Published Thursday, 24th September 2020
Residents are encouraged to provide submissions on the recently advertised Ward and Representative Review 2020 Discussion Paper.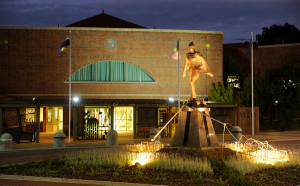 City of Wanneroo Mayor Tracey Roberts said the ward boundary review would impact all residents so their input and involvement was very important.
"I urge all residents to provide comment on this discussion paper as it will affect your Local Government representation for a number of years," she said.
"The aim of the review is to ensure ward boundaries and representation is fair and reflects the growth of the City and its residents."
The public submission period will close at 4.00pm on Monday, 9 November 2020.
A discussion paper has been prepared to help the community provide informed feedback. The discussion paper is available online or by contacting the City's Council Support team.
As a result of the review, the City may propose creating new wards, changing ward boundaries or abolishing any or all wards.
Council Support can be contacted on 9405 5546 or CouncilSupport@wanneroo.wa.gov.au.
For more information and updates, please visit the City's website or Facebook page.
More articles in the news archive.