Home
Council plans to help guide Koondoola Neighbourhood Centre revitalisation
Published Thursday, 17th December 2020
City of Wanneroo Council has approved plans that set an agenda to transform Koondoola Neighbourhood Centre into a thriving community hub.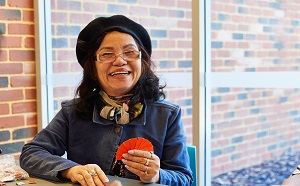 The decision approves a Local Development Plan and Scheme Amendment No. 173 to the District Planning Scheme No. 2.
Mayor Tracey Roberts said Council's decision would help guide opportunities for the redevelopment and revitalisation of the Centre.
"The City's vision is for an attractive, contemporary Centre where residents can connect and celebrate the diversity of the Koondoola community," Mayor Roberts said.
"The area has the potential to become a focal point for the community, a place where people shop, eat and live. The plans provide opportunities for a mix of retail, dining, community and residential apartment uses."
The Centre comprises five separate land parcels, including the Koondoola Plaza shopping centre, a service station, tavern, church and vacant land owned by the City (Lot 250).
Lot 250 will be rezoned from 'Civic and Cultural' to 'Commercial'. This will allow for land uses that are complementary to existing retail activity, enhancing the vitality of the area.
The Centre will also be recoded from residential density 'R20' to 'R60', consistent with surrounding residential land.
The City engaged in community consultation through its online 'Your Say' portal and provided letterbox notifications.
The Scheme Amendment initiated by Council will be submitted to the WA Planning Commission (WAPC) for Ministerial approval and gazettal. The Local Development Plan requires Council approval only.
More articles in the news archive.