COVID-19 update - Friday 7 May 2021
Information on the current transitional restrictions for City of Wanneroo facilities can be found on our COVID-19 information page. Further information
Home
Cancellation of Annual General Meeting of Electors'
Published Tuesday, 2nd February 2021
Due to the current State Government restrictions, the Annual General Meeting of Electors' scheduled to be held on Tuesday 2 February 2021 has been cancelled.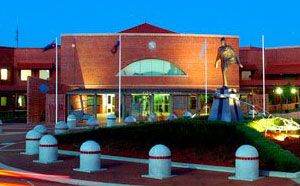 If you require any additional information in relation to this cancellation please contact Natasha Smart via email natasha.smart@wanneroo.wa.gov.au or telephone 9405 5546.
This meeting will be rescheduled at a later date.
More articles in the news archive.