COVID-19 update - Friday 7 May 2021
Information on the current transitional restrictions for City of Wanneroo facilities can be found on our COVID-19 information page. Further information
Home
Road Closure Notice for development - Viridian Boulevard in Eglinton
Published Friday, 9th April 2021
Temporary road closure from Monday 12 April to Tuesday 4 May 2021.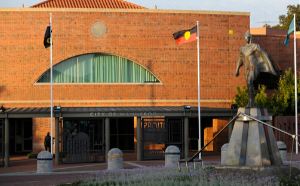 In accordance with the Local Government Act 1995, Public Notice is hereby given that Viridian Boulevard westbound in Eglinton will be closed from 12/04/2021 to 4/05/2021 for development works as part of WAPC158049 subdivision approval.
Mark Dickson
Director Planning & Sustainability
More articles in the news archive.