Website issue - Near Me functionality
The Near Me feature on the City's website is currently not functioning. We are investigating and hope to have it back online as soon as possible.
Home
Garden organics bins are ready to go
Published Friday, 4th June 2021
Starting Monday, 7 June, eligible and registered City of Wanneroo properties will start to receive their 240L garden organics (GO) bins.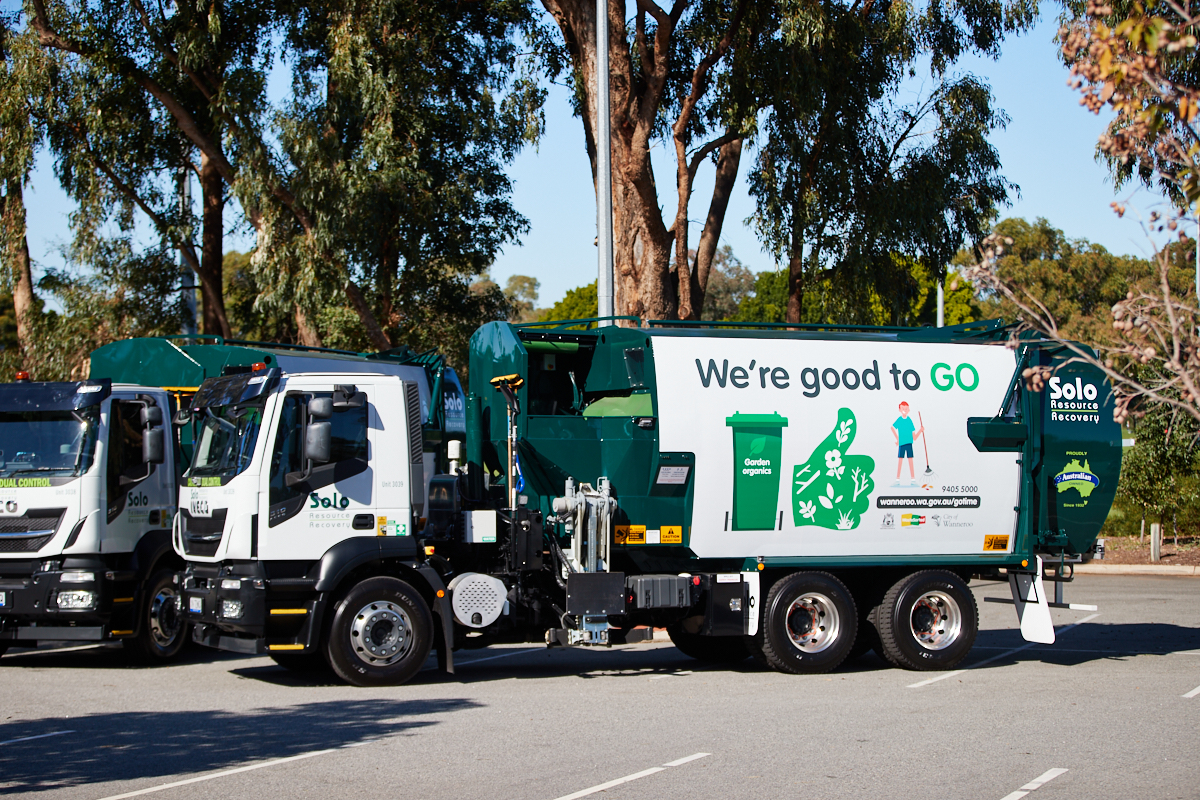 Properties larger than 400sqm will automatically receive a GO bin, as well as smaller properties who registered.
It will take six weeks to deliver bins to all 61,000 eligible and registered properties.
Residents will be able to use their GO bins to dispose of organic waste, such as lawn clippings, small branches, weeds, flowers, plants and leaves.
From 21 June, GO bins will be collected fortnightly, on alternate weeks to the yellow-lid recycling bins.
City of Wanneroo Mayor Tracey Roberts said the contents of the GO bins would be sent to a local, family-run business to be processed into a range of products.
"By implementing a third bin for garden organics, the City estimates 14,000 tonnes of clean green waste will be transformed into high quality soil-enhancing products, such as mulch and potting mix," Mayor Roberts said.
"Typically, household general waste bins contain 32 per cent of garden organic waste.
"The new GO bin will help divert more waste from landfill."
In 2018 the City conducted a Waste Services survey to help understand the community's preferences for the future of waste management. It found 75 per cent of residents and ratepayers wanted to introduce a third bin for the disposal of organic waste.
Recently the City swapped general waste bin lids, making it easier for all Australians to know which bin to put things in, even if they change where they live.
The project is part of the City's strategy to reduce, reuse and recycle waste wherever possible and is supported by the State Government and administered by the Waste Authority.
As part of the rollout, the City has formed key partnerships with Solo Resource Recovery, the City's appointed transport contractor, as well as Western Go Organics JV who will process the waste material into a valuable resource, and Mastec Australia who is contracted to roll out new bins to all the eligible properties.
Properties who don't receive a GO bin can continue to put their garden waste into their red-lid general waste bin.
For further information on GO bins visit the City's website wanneroo.wa.gov.au/gotime.
More articles in the news archive.