Local Government Elections 2021 - candidate profiles
To view the profiles of candidates for the upcoming Local Government Election, please visit the Candidate Profiles webpage
Home
Proposed changes to enhance community safety
Published Wednesday, 28th July 2021
The City of Wanneroo will advertise the intention to change dog exercise provisions at playgrounds and on the western oval of Gumblossom Reserve.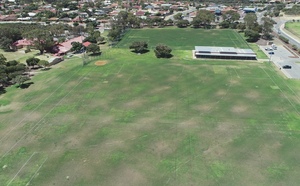 Following consultation undertaken with the Quinns Rock community in 2019, the City will also advertise proposed provisions that dogs remain on lead where signage is installed on the western oval of Gumblossom Reserve from 8am to 4pm on school days.
These provisions are to ensure students can take part in curriculum activities on this part of the reserve without interference by dogs.
Dogs will be permitted off lead in other sections of Gumblossom Reserve.
The City has a number of shared use agreements for parks and ovals with the Department of Education, which provide non-exclusive use of the areas for school activities. The City will seek community feedback on introducing the provision of dogs on leads at specific times for other shared use ovals.
City of Wanneroo Director Community and Place Debbie Terelinck said the City was committed to providing vibrant parks and open spaces for everyone in the community to safely enjoy.
"More than 28,000 dogs are registered in the City of Wanneroo. Dogs provide companionship, and help keep us fit and active by motivating us to enjoy outdoor exercise regularly," she said.
"While the vast majority of pet owners are very responsible and do the right thing, the safety of our residents and their pets is of the utmost importance, and we believe these provisions for playgrounds and certain shared use parks set fair and reasonable arrangements so everyone can enjoy our beautiful amenities safely.
Under the proposed changes, signs will be installed to clarify where and when dogs must remain on leads.
More articles in the news archive.