Home
Roll up for WA at the Wanneroo Library
Published Monday, 29th November 2021
Until January, you can roll up for WA at the pop-up COVID-19 Vaccination Clinic at the Wanneroo Library and Cultural Centre.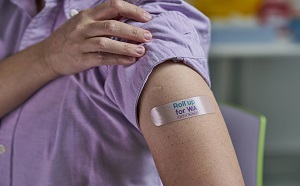 No appointment is necessary, however you can save time at the clinic by pre-registering online at vaccinatewa.health.wa.gov.au before your appointment.
The Wanneroo Library COVID-19 Vaccination Clinic at 3 Rocca Way, Wanneroo is open from 10am to 3pm every Tuesday, Wednesday, Thursday and Saturday until 8 January 2022.
To find out more, visit https://www.facebook.com/events/300041021973971
More articles in the news archive.