Home
Prohibited Burning Period to begin 1 December
Published Tuesday, 30th November 2021
The City of Wanneroo's Prohibited Burning Period will run from Wednesday 1 December 2021 until 31 March 2022.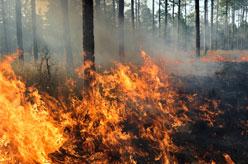 No further fire permits are to be issued, and current permits will only be valid until Tuesday 30 November 2021.
Any permits to burn will be invalid after this date.
For further information please contact the City of Wanneroo Community Emergency Services Manager/Chief Bush Fire Control Officer on 9301 3911.
More articles in the news archive.