Home
Coastal ranger patrols now underway
Published Monday, 6th December 2021
The City of Wanneroo will be running additional coastal ranger patrols throughout the summer months to increase ranger presence and enhance community safety in the northern corridor.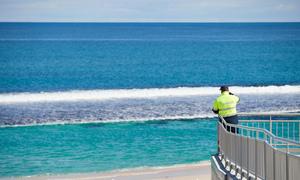 With the safety of beachgoers paramount, Mayor Tracey Roberts said the coastal rangers will be working in pairs patrolling the City's northern areas and beaches daily until the end of April 2022.
"The four coastal rangers will be keeping an eye on off-road vehicle use, parking issues and dogs being exercised in prohibited areas," Mayor Roberts said.
"The City has received a number of recent reports of dogs being off-leash on beaches that are not designated dog beaches, particularly throughout the Jindalee, Alkimos and Eglinton area.
"Our rangers will ensure these beaches are safe for the community to use as intended by educating dog owners on which beaches are appropriate for exercising dogs off-leash."
The rangers will also keep an eye on 4WD access at Dewars Track and the City's increasingly popular northern beaches.
Under the City's Public Places and Local Government Property Local Law it is an offence for drivers to take a vehicle of any kind onto a beach or dune unless authorised by the City or another public authority.
"Not only is off-road driving dangerous in built up areas, it is harmful to the foreshore and dune systems," Mayor Roberts said.
"The coastal rangers will help increase the sense of community safety and improve response times to residents' concerns, while also educating the public about local laws - a very positive outcome for the community."
More articles in the news archive.