Home
Clarkson and Carramar Temporary Road Closures
Published Monday, 7th February 2022
There will be temporary road closures to Labuan Way in Clarkson, and Harden Park Trail in Carramar.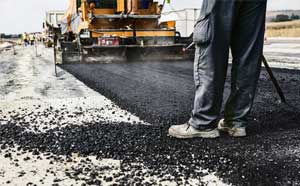 In accordance with the Local Government Act (WA) 1995, Public Notice is hereby given of the following temporary road closures.
Harden Park Trail, Carramar
Harden Park Trail between Wanbi Lane and Stanbroke Turn, Carramar will be temporarily closed from 14 February 2022 to 28 February 2022 for sewer main excavation works as part of WAPC subdivision approval 160102.
Labuan Way, Clarkson
Labuan Way in Clarkson is proposed to be closed from 24 February 2022 to 28 July 2022 for installation of underground infrastructure and reinstatement works as part of WAPC Subdivision Approval 160815.
Detours will be in place.
Access will be available only for local traffic.
Submissions are invited from interested persons and may be lodged in writing to the Manager Land Development by email info@wanneroo.wa.gov.au or by post (City of Wanneroo, Locked Bag 1, Wanneroo WA 6946). The closing date for submissions is by 5:00pm (WST) on 17 Feb 2022.
Mark Dickson
Director Planning & Sustainability

More articles in the news archive.