Home
Roll up for WA in Wanneroo
Published Wednesday, 9th February 2022
Roll up for WA this February at the pop-up COVID-19 Vaccination Clinic at the Wanneroo Library and Cultural Centre.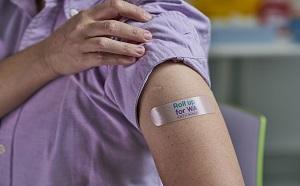 Everyone aged 12+ is eligible to receive a COVID-19 vaccination at the Wanneroo pop-up clinic.
Online bookings are available via rollup.wa.gov.au. Please contact Vaccinate WA on 13 COVID (13 26843) if you have any questions.
Make sure you follow the directions of staff and signage when queuing to enter the clinic, and please be mindful that the WLCC is a shared space.
More articles in the news archive.