City phones down due to power outage
There is currently a power outage affecting areas of Wanneroo, Sinagra, Wangara, and Hocking. This is affecting inbound calls reaching us. Alternative ways of contacting the City
Home
Vale Lewis Flood
Published Wednesday, 16th February 2022
A message from Mayor Tracey Roberts on the passing of Lewis Flood.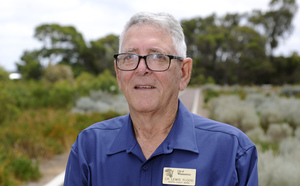 I am greatly saddened to share that recently retired Wanneroo Councillor and well-loved member of the community Lewis Flood has passed away.
Lewis served on Council from 2017 to 2021, and in that time worked extremely hard to make a positive difference in our community. As a Councillor, Lewis will be remembered for his devotion to creating new opportunities for young people, his passion for environmental sustainability and his commitment to delivering accessible and inclusive sporting and recreational facilities for all to enjoy.
Personally, I will remember Lewis as an incredibly kind-hearted person who always made time to help others in need, and for his wonderful sense of humour.
Lewis will be deeply missed by many and my thoughts are with Lewis' beautiful wife Evie, and his family and friends at this very sad time.
Mayor Tracey Roberts JP
More articles in the news archive.