City phones down due to power outage
There is currently a power outage affecting areas of Wanneroo, Sinagra, Wangara, and Hocking. This is affecting inbound calls reaching us. Alternative ways of contacting the City
Home
Experience the past with the Sunset Coast Immersive Trail
Published Sunday, 10th April 2022
The City of Wanneroo has partnered with Destination Perth to bring residents a unique trail experience along Perth's sunset coast.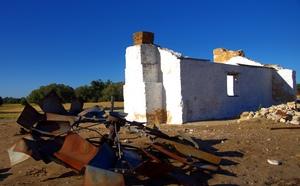 The Sunset Coast Immersive Trail invites people from all over to discover Perth's most significant historical sites and take a step back in time through augmented reality.

The trail contains seven historical sites that date back as early as the 19th Century, including the 10th Light Horse Trail and Perry's Paddock located in the City of Wanneroo.

While at the sites, visitors can scan the QR code on the dedicated signage to bring up an immersive AR experience via Facebook or Instagram.

The initiative forms part of the City's Sunset Coast partnership, a collaboration with two other local councils.

Wanneroo Mayor Tracey Roberts said the Sunset Coast partnership with the cities of Joondalup and Stirling was an exciting one.

"There is an endless list of ideas and collaborative projects that we can work on together to bring visitors to the sunset coast and in turn, help our local tourism and business economy," Mayor Roberts said.

'We are in a unique position to have such a positive working relationship with our neighbouring cities and I look forward to our future opportunities."

Learn more about the Sunset Coast Immersive Trail.
More articles in the news archive.