Home
A message from Deputy Mayor Brett Treby
Published Tuesday, 24th May 2022
On behalf of the City of Wanneroo, I extend my deep appreciation to Mayor Tracey Roberts for her invaluable service to our community since 2003.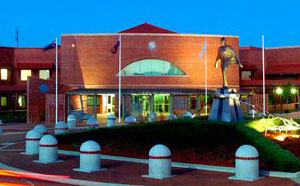 Under Tracey's leadership, Council has successfully delivered many fantastic initiatives, services, and facilities that will benefit our community for many years to come.
We congratulate Tracey on her election as the member elect for the Federal Seat of Pearce and look forward to continuing to work together on projects for our community.
Council will work collaboratively with the new Federal Labor Government to support the delivery of around $51 million of important commitments, including:
$25 million towards the much-anticipated Alkimos Aquatic and Recreation Centre
$15 million to complete the dualling of Flynn Drive
$3.75 million towards an Emergency Management Precinct in Neerabup
$2 million for Kingsway Regional Sporting Complex upgrades
$1.6 million towards a Vietnamese Cultural Centre in Girrawheen
$1.5 million for a shared path on Hartman Drive between Gnangara Road and Ocean Reef Road
$1 million for the Wanneroo BMX club
$300,000 for Wanneroo Sports and Social Club upgrades
$300,000 for Wanneroo Amateur Football Club
$250,000 for a new sports green for Quinns Rocks sports club
$200,000 to Haveli Cultural Centre for a new facility
$120,000 for Wanneroo Cricket Club
$60,000 towards the Organisation for African Communities
$50,000 to Landsdale Primary School
$35,000 to Ashdale Primary School
$30,000 to Limelight Theatre
$11,000 for a Wanneroo Markets mural
$5,500 for Wanneroo Senior Citizens new computer and furniture
Council will meet in the coming weeks to discuss the vacancy of the Mayoral role.
More articles in the news archive.