Home
Wanneroo Council working together to develop a balanced budget
Published Wednesday, 25th May 2022
The City of Wanneroo Council has released its proposed Differential Rates for residential, commercial and unimproved (vacant land) properties as part of its budget planning process for 2022/23.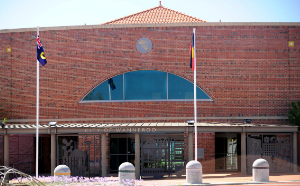 Ratepayers are encouraged to have their say during the public comment period.
Deputy Mayor Brett Treby said Council is working hard to deliver a financially responsible budget that works for land, home and business owners.
"The proposed rate in the dollar suggests an equal 4 per cent increase across all rating categories. For the average residential property, that would mean about $1 extra per week.
"Council understands some of our ratepayers are facing financial challenges. Just like households, Councils are not immune to financial pressures caused by the continual rise of the general costs of living.
"It's not sustainable or fair on future generations for Council to keep dipping into reserves, so we need to work together to determine a financially responsible budget that is sensitive to our community's needs.
​"Council are exploring other ways to make up the shortfall without compromising the many programs, services, facilities and infrastructure our community relies on and expects.
"I encourage ratepayers to have a say on the proposed Differential Rates for 2022-2023 by making a submission. This is your chance to participate in the process ahead of budget adoption in late June."
The feedback period is open until 5pm on Thursday 2 June 2022. Submissions can be sent via:
Find out more about the City's budget and rates.
More articles in the news archive.