We are currently receiving a higher volume of phone calls than usual
Residents can avoid the queue by accessing our online services. Online services and payments
Home
City of Wanneroo roads considered for improvements
Published Thursday, 23rd June 2022
Eight road projects in the City of Wanneroo are being considered for State Government funding for improvements or rehabilitation works.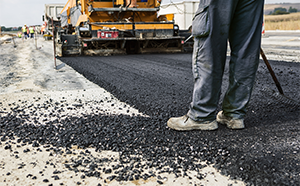 At its June meeting, Wanneroo Council supported submitting applications for road projects in Hocking/Pearsall, Darch/Landsdale, Girrawheen, Madeley and Wangara under the Main Roads WA 2023-24 Metropolitan Regional Roads Program (MRRP).
If approved, the works will cost around $7.5 million in total and will include the duplication of Lenore Road between Kemp Street and Elliot Road to facilitate forecast traffic growth in Hocking/Pearsall and an upgrade to the intersection of Mirrabooka Avenue and Kingsway in Darch/Landsdale to provide a dual lane roundabout to reduce congestion.
The submission also includes funding for the rehabilitation and resurfacing of Gnangara Road between Wanneroo Road and Atwell Street.
The MRRP funding would support two-thirds of all eight projects, with the remaining third to be funded from other sources managed by the City.
Applications will be considered by the Metropolitan Regional Road Group in the coming months, with successful projects expected to be announced early next year.
Deputy Mayor Brett Treby said the proposed projects had a high potential of success based on previous years' submissions.
"We have carefully chosen projects that best meet the grant funding program's selection and assessment criteria to maximise the opportunity for funding under the MRRP's competitive process," he said.
"We will continue to advocate for support from all levels of government for road projects that further our commitment to being a safe, accessible and connected City."
Any projects that are not approved for MRRP funding will continue to be monitored by the City and alternative funding options will be sought.
The nominated projects are:
Road improvement projects

Suburb

Address

Improvement project

Hocking/Pearsall

Lenore Road

Upgrade to four lane dual carriageway between Kemp Street and Elliot Road

Darch/Landsdale

Mirrabooka Avenue/Kingsway, Darch/ Landsdale

Upgrade to two lane

roundabout with

two approach

lanes on Kingsway

Road rehabilitation projects

Road

Location

Section

Beach Road

Girrawheen

Hainsworth Avenue to Mirrabooka Avenue

Gnangara Road

Madeley

Wanneroo Road to Susan Road

Gnangara Road

Madeley

Susan Road to Rigali Way

Gnangara Road

Wangara

Rigali Way to Hartman Drive

Gnangara Road

Wangara

Hartman Drive to Mosey Street

Gnangara Road

Wangara

Mosey Street to Attwell Street
More articles in the news archive.