Home
Traffic treatment upgrade - Marmion Avenue and Quinns Road intersection, Quinns Rocks
Published Monday, 22nd August 2022
Work on site is scheduled to commence the night of Friday 26 August 2022. This is due to large traffic volumes on Marmion Avenue during the day time.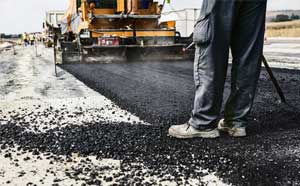 The City, as part of its approved 2021/2022 Metropolitan Regional Road Group (MRRG) State allocated funding for the Road Improvement Program is proceeding with eastern verge works on Quinns Road and Marmion Avenue intersection, Quinns Rocks
The works consist of minor earthworks and asphalt repair.
During construction, traffic management will be implemented to safely manage traffic and pedestrians around the worksite, and will remain in place for the duration of the works.
Whilst it is inevitable that works of this nature will cause some inconvenience, every endeavour will be made to ensure this is kept to a minimum. The City considers that this project will be completed in one night.
Should you have any queries regarding this matter please contact our Project Manager, Tony Fairchild on 9405 5826.

More articles in the news archive.