Home
Her Majesty The Queen
Published Friday, 9th September 2022
City of Wanneroo Mayor Linda Aitken has announced that the City's flags will fly at half-mast in memory of Her Majesty Queen Elizabeth II.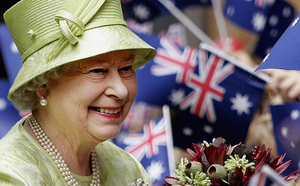 "Our thoughts are with the Royal Family, the people of the United Kingdom and the Commonwealth, as they mourn the loss of Queen Elizabeth II and the end of her 70-year reign," Mayor Aitken said.
"Roughly 15% of our residents hail from the United Kingdom, and I know this loss will be felt deeply throughout the City of Wanneroo.
"As Australians, we have had the privilege of living under her historic reign as she led the Commonwealth for the past 7 decades.
"We have all lost our Queen today. May she rest in peace."
Australians are invited to leave an online condolence message. Your condolence will be sent to Buckingham Palace and archived by the Commonwealth and may be displayed at its national institutions, such as the National Library of Australia, forming part of the lasting record of Australia's close relationship with The Queen over many decades.
More articles in the news archive.