Home
Madeley floodlighting kicks goals with sporting community
Published Friday, 23rd September 2022
A soccer pitch floodlighting upgrade at Kingsway Regional Sporting Complex could help the City of Wanneroo attract professional athletes in the future.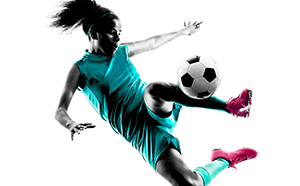 The City has nominated the main soccer field at Kingsway to be a training ground for international teams competing in the FIFA Women's World Cup 2023TM.
The current floodlighting will be replaced with 500 lux lights to meet Australian standards for professional match play level.
Upgraded energy efficient floodlighting fixtures will also be installed at two other soccer fields, two training fields and one rugby field at the Madeley facility.
Wangara-based Stiles Electrical and Communication Services was awarded the contract to carry out the works at a Council meeting held last week.
Mayor Linda Aitken said the lighting upgrades were not only significant for local clubs, but for the wider community as well.
"Kingsway Regional Sporting Complex is one of the City's premier sporting facilities and this upgrade will ensure it continues to offer a fantastic service for our community," she said.
"The upgrades to our soccer pitch are exciting and have the potential to attract top-level athletes and teams in the future."
Olympic Kingsway Soccer Club President Steve Nelkovski said this upgrade was a result of a continued dialogue between the club, the State Government and the City of Wanneroo.
"This world-class project will provide residents with a top quality facility that will help with player development, increase participation and allow us to confidently host professional league games," he said.
"We're so pleased that the City listened and understood the importance of this project."
The $2.7 million project will be funded by the State Government's WA Recovery Plan and a $126,000 contribution from the City of Wanneroo.
The works will be carried out as part of the City's 2022/23 capital works program.
More articles in the news archive.