Home
City's 'WasteSorted – Talking My Language' toolkit awarded
Published Thursday, 3rd November 2022
The City of Wanneroo's 'WasteSorted – Talking My Language' toolkit has taken out two prestigious awards in two weeks.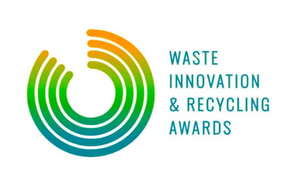 The toolkit was crowned Community Engagement Success of the Year at Inside Waste's 2022 Waste Innovation and Recycling Awards on Wednesday 26 October. These annual awards recognise the top performers in Australia's recycling and waste industry.
The toolkit then took out the Excellence in Service Delivery category at the LG Professionals WA Honour Awards the following Wednesday night. The WA Honour Awards acknowledge and celebrate passionate Local Government Officers who demonstrate an outstanding contribution to the Local Government industry.
The 'WasteSorted Talking My Language' toolkit was developed to overcome the difficulties experienced by culturally and linguistically diverse (CaLD) communities in understanding waste services information due to language and literacy barriers.
Wanneroo Mayor Linda Aitken said the awards demonstrated the City's commitment to reducing bin contamination, diverting waste from landfill and increasing recycling.
"More than 40 per cent of the City's population were born overseas and 20 per cent of residents speak a language other than English at home, so it's extremely important that we are able to make waste information accessible to these residents," Mayor Aitken said.
"These awards recognise the hard work the Waste Education Team has put into delivering this innovative program and working alongside multicultural community leaders to reduce waste."
The toolkit was rolled out across the City in August 2021 and is available in 11 languages including Amharic, Arabic, Burmese, French, Hindi, Indonesian, Macedonian, Simplified Chinese/ Mandarin, Tagalog, Italian and Vietnamese.
The project was funded by the State Government through the Waste Avoidance and Resource Recovery Account, and administered by the Waste Authority.
More articles in the news archive.