Extraordinary Council Election 14 December 2022 (North-East Ward)
To view the profiles of candidates and election notice for the upcoming Local Government Election, please visit the Extraordinary Election webpage
Home
Adoption of Local Law - Bush Fire Brigades Local Law 2022
Published Friday, 25th November 2022
The City of Wanneroo has made a Bush Fire Brigades Local Law 2022 which will come into effect on 7 December 2022.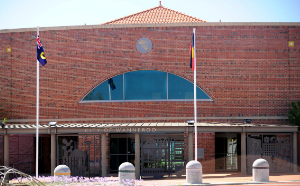 The purpose of the local law is to make provisions about the establishment and organisation of bush fire brigades.
The effect is to align the City of Wanneroo's Bush Fire Brigades Local Law with changes in the law and operational practice.
The local law may be inspected at the City's offices at 23 Dundebar Rd, Wanneroo during normal office hours. Alternatively an electronic copy can be downloaded by clicking below:
More articles in the news archive.