Website issue - Near Me functionality
The Near Me feature on the City's website is currently not functioning. We are investigating and hope to have it back online as soon as possible.
Home
2022 Extraordinary Council Election results
Published Thursday, 15th December 2022
The Western Australian Electoral Commission (WAEC) has announced the results of the 2022 Extraordinary Council Election for the City of Wanneroo's North-East Ward.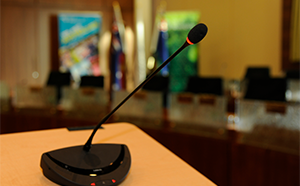 Polling for the extraordinary election closed at 6pm yesterday. With a total of 2,577 votes counted, the WAEC has confirmed Bronwyn Smith received the highest number of votes (1,010) and has been elected as North-East Ward Councillor of the City of Wanneroo.
Local high school teacher Bronwyn Smith will serve as Councillor for a term expiring 18 October 2025.
Bronwyn Smith will be sworn in as North-East Ward Councillor at a ceremony to be held at the Civic Centre at 5.30pm on Friday 16 December 2022.
Learn more about the election and candidates on the WAEC website.
More articles in the news archive.