Community Survey - Website User Testing Activity
Help us improve our website and go into the draw to win a $50 shopping voucher! Start the survey
Home
City receives funding to upgrade local sporting facilities
Published Wednesday, 22nd March 2023
Two popular local sporting facilities will soon receive upgrades, after the City of Wanneroo successfully secured funding from the Department of Local Government, Sport and Cultural Industries.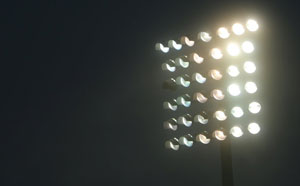 The City has been awarded $80,000 through the Community Sporting and Recreation Facilities Fund to go towards the construction of a new kiosk at the Kingsway Little Athletics Centre in Madeley.
The kiosk will allow the Kingsway Little Athletics Club to offer healthy food and drink options to athletes and spectators, providing the club with a valuable income source that will allow them to reduce membership fees.
The City has also been awarded $187,512 through the Club Night Lights Program to put towards the construction of sports floodlighting at Merriwa's Dalvik Park.
Installation of 100 lux LED floodlighting at the park will ensure it meets Australian Standards for large ball sport training and amateur match play.
Wanneroo Mayor Linda Aitken said the funding would allow the City to start construction of the two facilities in 2023/24.
"The City of Wanneroo has a track record of creating opportunities that encourage community wellbeing and facilitate active and healthy lifestyles, and sports and recreation amenities play a huge role in that," Mayor Aitken said.
"We know that regular exercise is beneficial to physical and mental health, and we also know that sports can help people and communities connect, even as spectators.
"We are pleased to have received this State Government funding and I look forward to the City delivering these upgraded facilities to support our grassroots sports and clubs to benefit our local community."
More articles in the news archive.