Community Survey - Website User Testing Activity
Help us improve our website and go into the draw to win a $50 shopping voucher! Start the survey
Home
Prohibited burning period extended
Published Friday, 24th March 2023
The Chief Bush Fire Control Officer has extended the prohibited burning period until 14 April 2023 inclusive, due to the continuing dry conditions and high risk of wildfire ignition within the City.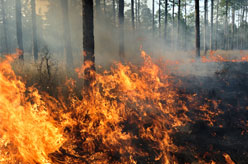 The Chief will review the weather conditions prior to 14 April to determine if a further extension is required, and no Permits to Burn will be issued prior to this date.
Find out more about the prohibited burning period.
More articles in the news archive.