Community Survey - Website User Testing Activity
Help us improve our website and go into the draw to win a $50 shopping voucher! Start the survey
Home
Councillor Sangalli resignation
Published Wednesday, 5th April 2023
Councillor Natalie Sangalli has resigned from her role as a Central-West Ward Councillor.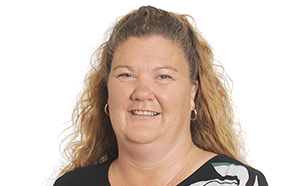 Cr Sangalli joined Council in 2015, first serving the community as a Councillor in the North Coast Ward and later, the Central-West Ward after being re-elected in 2019. During her tenure Cr Sangalli also served as the City's Deputy Mayor from 2017 – 2019.
Cr Sangalli was a passionate advocate for coastal and environmental sustainability, community safety and infrastructure and facilities to support the rapidly growing northern corridor population.
Mayor Linda Aitken said Cr Sangalli's dedication to her community had directly benefitted many residents and her fellow Councillors.
"Working alongside Natalie for almost eight years, I know that Natalie is recognised as a highly regarded member of our community, and I would like to personally thank her for the contributions she has made to our City," she said.
"I would also like to extend the appreciation of City of Wanneroo Council and local community members for Natalie's commitment to delivering positive change for residents and local businesses.
"Natalie's passion, humour and commitment will be missed by fellow Councillors and I wish her all the very best for the future. On behalf of Council and the community, I thank her for her service."
Council will consider options to fill the vacancy in accordance with the Local Government Act 1995.
More articles in the news archive.