Home
Memorial Service for Margaret Cockman
Published Wednesday, 9th August 2023
Please join us to celebrate the life of Margaret Jane Cockman OAM CStJ (1931 – 2023).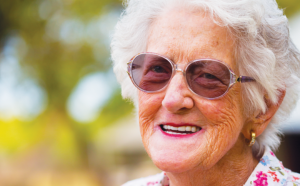 Family, friends, colleagues and community members are invited to remember Margaret at a special Memorial Service on Friday 11 August.
Those who are unable to attend in person can watch the service online.
With respect to Margaret's altruistic heart, please donate to the Cancer Council of WA in lieu of flowers.
Details
1pm to 2.30pm, Friday 11 August 2023.
City of Wanneroo Civic Centre, 23 Dundebar Road WA.
A proud descendant of one of the City's founding families, Margaret dedicated more than five decades to working in local government and her enduring legacy will continue to shape the City of Wanneroo for years to come.
Read more about Margaret's career and life.
More articles in the news archive.