Home
Thrill seekers head to Wanneroo Raceway
Published Wednesday, 27th September 2023
The City of Wanneroo is proudly supporting the Festival of Speed 2023 which is set to roar to life at CARCO.com.au Raceway in Neerabup this weekend.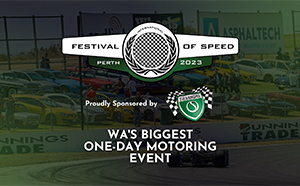 Hosted by WA Sporting Car Club and Classic Cars and Coffee, the Festival of Speed 2023 pays homage to England's world famous GoodWood Festival of Speed and will feature vehicle displays, drifting demonstrations, children's activities and the opportunity to walk the legendary track.
City of Wanneroo Deputy Mayor Brett Treby said the City was proud to sponsor the WA Sporting Car Club to bring this exciting event to Wanneroo.
"As WA's biggest one-day motoring event, it is expected to attract more than 10,000 spectators, from diehard motorsport enthusiasts to young fans seeking out a thrilling school holiday activity," he said.
"With more than 1,000 display vehicles and a chance for enthusiasts to experience the buzz of a professional race environment, the event will once again place the City of Wanneroo on the motorsport map, while boosting our local economy."
The event also includes family friendly entertainment, a chance to glimpse Daniel Ricciardo's F1 car, food trucks and children's rides.
The Festival of Speed will be held at CARCO.com.au Raceway on Saturday 30 September, 9am to 5pm. Tickets are available here.
More articles in the news archive.