Home
Wanneroo scores blockbuster exhibition
Published Monday, 30th October 2023
The world-famous Brickman is bringing his Cities exhibition to Wanneroo Regional Gallery next month, giving you the chance to explore some of the world's greatest cities though LEGO® brick creations.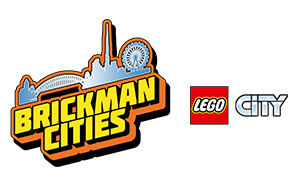 Explore the history of iconic cities from around the world that have been built with more than 900,000 LEGO pieces or get in on the action to become the LEGO master of your household and build your very own future City.
The exhibition was created by one of the world's leading LEGO brick artists and only LEGO Certified Professional in the southern hemisphere, Ryan 'Brickman' McNaught, who stars on Channel Nine's hit TV show LEGO Masters Australia.
Ryan said he hoped the interactive experience will encourage visitors to learn and play whilst also enjoying large scale sculptures.
"Brickman Cities brings to life the rich histories of the world's greatest cities like never before and I hope visitors will find it both informative and fun," he said.
"I can't wait to see young LEGO enthusiasts take what they have learnt and use their imagination to create their own LEGO CITY of tomorrow."
City of Wanneroo Cultural Services Coordinator Elizabeth Kruger said it was exciting to welcome Brickman Cities to the Wanneroo Regional Gallery.
"LEGO's appeal spans generations and geographical boundaries. We can't wait to welcome people from across WA to check out incredible skyscraper creations of London, Tokyo and Dubai, displayed right here in Wanneroo," she said.
"To ensure big kids and little kids can enjoy the spectacular, we're offering tickets at a discounted rate with free entry for kids under 4, $16.50 for general entry and $47.50 for a family pass for two adults and two kids.
"From LEGO hobbyists to families, adults who enjoy the nostalgic experience of assembling LEGO creations to architectural buffs, we look forward to welcoming people to the City to experience this world-class exhibition."
Brickman Cities will be held at Wanneroo Regional Gallery from Friday 10 November to Sunday 18 February.
Head to Ticketek to secure your ticket today.
More articles in the news archive.