Home
Funding for communities
Published Monday, 14th September 2015
Applications for the second round of 2015 community funding grants are now open.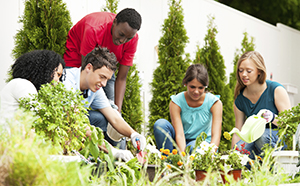 The City of Wanneroo distributed more than $24,000 of community funding grants to 11 community groups through the Community Funding Program March round.


Wanneroo Mayor Tracey Roberts said the program provided support to community organisations for events, activities and projects.
"This program is one of the initiatives developed to support healthy, safe, vibrant and connected communities as a key aspiration of the City's Strategic Community Plan," she said.
Funding for this round will be available in two main categories, community development and community event funding.
Community groups are encouraged to discuss their project and event ideas with a City Community Development Officer before submitting an application.
To speak with a Community Development Officer call 9405 5951 or visit the City's website.
The September Community Funding Program round closes on 20 October 2015.
March 2015 round community funding projects

Quinns Beach Primary School Parents and Citizens Assoc

Community Carols Night

$1000

Bambara Primary School

Westcoast Songfest

$3000

Menswork Project Inc

Wanneroo Mens Group

$2644

Two Rocks Independent Public Primary School Board

Drumbeat

$1500

North Coastal Women's Shed

Community Drum Circle – Drum it Up at the Addison Park Clubrooms

$2439

Burbridge School for children with multiple disabilities

Sensory Garden and Sensory Work Area

$2361

Atlantis Productions

Stage Performance of Oliver Twist

$3000

Two Rocks Yanchep Assisted Cancer Travels

On the Buses at various local venues

$786

Spring in the Grove

Annual Spring in the Grove

$3000

Smart Centre of Excellence

ladies and seniors self-defence classes

$1640

BJL Connecting Communities

Community Garden

$2700
More articles in the news archive.