Home
Seniors sought to guide City of Wanneroo's age-friendly community
Published Thursday, 24th September 2015
The City of Wanneroo is encouraging senior residents to attend one of a series of coffee mornings to provide input for a new age-friendly strategy.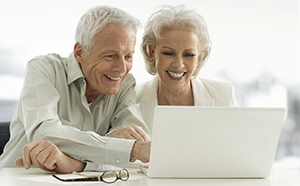 The strategy aims to foster a community that supports, welcomes and respects the needs of our senior citizens.
City of Wanneroo Mayor Tracey Roberts said a key goal will be to create an environment that allows people to actively participate in the community. "Our seniors have a valuable contribution to make and the City strives to ensure all residents enjoy living in their neighbourhoods and have access to a range of activities and services," Mayor Roberts said.
Sessions will be held at different locations around the City next month, starting on Monday 5 October.
Monday 5 October // 10.30am // Alexander Heights Care Centre
Tuesday 6 October // 10.30am // Girrawheen Library
Thursday 8 October // 10.30am // Clarkson Library
Tuesday 13 October // 10.30am // Wanneroo Civic Centre
Thursday 15 October // 10.30am // Phil Renkin Centre
For further information or to register, call 9405 5609 or email fundedservices@wanneroo.wa.gov.au
More articles in the news archive.