Home
Residents urged to lodge postal votes
Published Friday, 25th September 2015
The City of Wanneroo is encouraging eligible voters to submit their postal votes as early as possible to have a say in the 17 October local government election.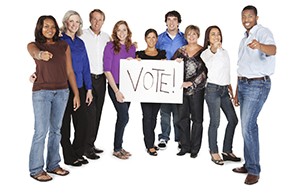 About 100,000 election voting packages will be sent to households around 25 September. Residents should be aware that they might not receive their packages until the middle of the following week, because of the long weekend.
The package contains a list of candidates, ballot papers, instructions on how to vote and a declaration. Further information is available on both the City's and the Western Australian Electoral Commission's websites. Candidate profiles are listed on the City's website.
Residents are asked to carefully read the instructions to ensure their vote counts.
If voting packages are lost or damaged, residents can obtain a replacement by collecting one from the Wanneroo Civic Centre prior to polling day. The front counter will also be open from 8.30am to 6pm on 17 October for voters to obtain replacement packages and to lodge votes. It is however preferable for voters to post votes to the Electoral Commission at least four days prior the election.
Ballot papers and declarations must be received by 6pm on polling day 17 October. Voting packages can be delivered by hand to a polling official at the Wanneroo Civic Centre if the resident believes the postal vote will not be received by the deadline.
The vote count will take place in the Council Chambers from 6pm.
More articles in the news archive.