Home
100 reasons to microchip your dog
Published Wednesday, 30th September 2015
The City of Wanneroo, in partnership with Kingsway Veterinary Centre, is offering 100 free microchips exclusively for visitors to the Living & Leisure Expo featuring Dogs Breakfast on 25 October.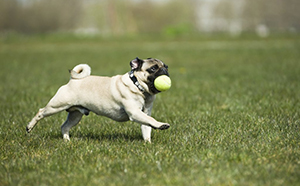 The first 100 people can claim their microchipping token from the City of Wanneroo marquee and head to the Kingsway Veterinary Centre stall where their dog will be microchipped onsite.
City of Wanneroo rangers will be onsite to take new microchipping details as well as dog and cat registrations before registrations close on 31 October.
Owners must have their dog or cat's microchip number for registration to be processed.
Alternatively dog and cat owners can fill out the registration form on the City's website and payment made in person at the City of Wanneroo Civic Centre, Clarkson Library or at the Animal Care Centre, Ashby, or mailed to the Chief Executive Officer Locked Bag 1, Wanneroo WA 6946.
Residents are reminded that all dogs more than three months old must be microchipped as of 1 November 2015, under the Western Australian Dog Act Amendment 2013.
All cats were required to be microchipped by 1 November 2013.
Edgewater Veterinary Hospital and Sorrento Animal Hospital will be offering free vet checks and discounted microchipping onsite.
Visitors are reminded that all dogs must be on a lead and kept under control at all times during the event. Please ensure all other pets including cats are left at home.
Visit the City's website for more microchipping and registration information.
The Living & Leisure Expo will be held at Kingsway Regional Sporting Complex from 10am to 2pm.
More articles in the news archive.