Home
Notice of Electors Annual General Meeting - Tuesday 22 February 2022 at 5:30pm
Published Sunday, 6th February 2022
Electors of the City of Wanneroo are invited to attend the City of Wanneroo's Annual General Meeting on Tuesday, 22 February 2022 commencing at 5:30pm at the Civic Centre, 23 Dundebar Road, Wanneroo.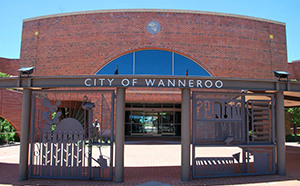 To submit an Elector's Motion, please submit an online form by clicking below, or contact Council Support on 9405 5000.
The Agenda will be available on the City of Wanneroo website from Friday, 18 February 2022.

Mr Daniel Simms
CHIEF EXECUTIVE OFFICER
More articles in the news archive.