Home
Support acts announced for British India
Published Monday, 19th September 2016
Four of Australia's favourite bands have been announced to support lead act British India at the FREE City of Wanneroo Presents concert this November.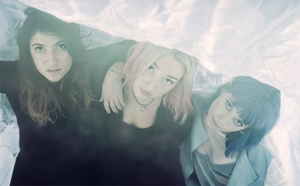 Little May, Holy Holy, Tired Lion and The Hunting Birds round out an impressive array of musical talent that ensures this year's concert will again be a must-attend event.
The City's annual concert is a family friendly event that promises to deliver first class entertainment with its stellar line-up.
Families can also indulge in a range of delicious offerings from Perth's best mobile food trucks or pack a picnic and enjoy quality music under the stars.
Tickets are FREE but essential and will be available exclusively to City of Wanneroo residents from 9am on Monday 3 October. Any remaining tickets will open to those who liveoutside of the City from 9am Monday 17 October.
5 November 2016
Wanneroo Showgrounds
4pm – 9.30pm
The City of Wanneroo would like to thank sponsors Community News and Banksia Grove.
BAND BIOS:
Little May
With their dark tangle of raw lyrics, honest and haunting melodies, Sydney band Little May have been making waves internationally since the release of their debut single Boardwalks.
Their undefinable and expansive sound has seen them wowing crowds around the world including appearances at the Great Escape Festival, Reading Festival, Electric Picnic and
Splendour In The Grass. Alongside bassist Mark Harding and drummer Catriona Hunter, their five-piece live set up is as mesmerising as their records.
Holy Holy
East coast rock duo Holy Holy have sold out every headline tour and seem to receive unending praise from press and blogs all over the world. Their songs are lyrical and storybased, but also revel in huge, full band builds and crescendos. Lush production abounds, mixing distorted duelling guitars with warm, close harmonies,
reverb-soaked piano lines and wild percussive rhythms. Holy Holy features singer/songwriter Timothy Carroll and guitarist/composer Oscar Dawson.
Tired Lion
After the release of their first single I Don't Think You Like Me earlier this year, Perth band Tired Lion have dominated Australian radio. They've taken out Triple J's Award for Best New Band, a WAMI for best rock song, played Groovin' The Moo, Splendour In The Grass and are supporting the Violent Soho on their upcoming Australian Tour.
Fronted by the enigmatic Sophie Hopes, Tired Lion's infectious melodies are brought forth with raw honesty and intensity, calling back to the rich tradition of strong Australian front women. Acting as the perfect ying to her yang, Sophie is backed by Matt Tanner, Ethan Darnell and Nick Vasey who play with passion and precision.
The Hunting Birds
The Hunting Birds are a young and captivating five piece folk/rock/pop outfit originating from Fremantle. Lead by versatile singer/song writing duo Connor Minervini and Kendra Fewster,
the group brings the subtle folk qualities of yesteryear to a strong grasping understanding of modern day popular music.
Stretching all seas of their craft from pop, to slow classic folk, all the way to rock without once leaving the genre.
More articles in the news archive.