Home
City of Wanneroo highly commended by Heart Foundation
Published Tuesday, 20th September 2016
The City of Wanneroo has been recognised for its contribution to tackling heart disease in the 2016 Heart Foundation Local Government Awards.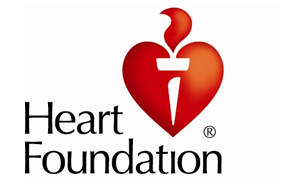 The City was highly commended in the Councils with populations greater than 25,000 category in WA.
Wanneroo was awarded for its long-term commitment to the health of its community demonstrated by its Public Health Plan and the 'Your Move' initiative.
Heart Foundation WA Cardiovascular Health Director Professor Trevor Shilton congratulated all those involved.
"The awards are important because they recognise the outstanding achievements of local governments in the continuing fight against heart disease – the single biggest killer of Australian men and women," Professor Shilton said.
"Local governments play a pivotal role in introducing structural change, implementing policies and creating supportive environments which allow people to be physically active, reduce smoking and improve their nutrition," he said.
City of Wanneroo Mayor Tracey Roberts said she was thrilled the City had been recognised for its long-term commitment to creating healthy communities.
"The City continues to develop initiatives that encourage residents to be more active," Mayor Roberts said.
"Everyday choices can make a big difference to our heart health, therefore it is important we work with the community to help combat health issues," she said.
"I would like to thank everyone for their dedication to making the City of Wanneroo a vibrant, healthier place to live."
Now in their 24th year, the Heart Foundation Local Government Awards provide an opportunity for councils and Shires to celebrate their achievements and receive recognition for their commitment to creating healthier communities.
Important elements of a healthy community include:
Opportunities for recreational and incidental physical activity.
Safe, connected walkable neighbourhoods.
Accessible, safe and appealing environments and facilities that encourage healthy lifestyles.
Access to affordable, healthy and/or sustainable foods.
Building the community's capacity and knowledge to choose and prepare healthy foods.
Smoke-free environments.
Opportunities for community members to lead interactive and socially connected lives.
Appropriate, well designed and maintained infrastructure that supports recreation, social interaction and active transport options.
Wanneroo is one of three local governments in WA recognised with a state award for initiatives that create a healthy community.
More articles in the news archive.