Home
Bee Keeping Local Law
Published Tuesday, 27th September 2016
The City is in the process of updating its local laws. As part of this program it is intended to make the Bee Keeping Law.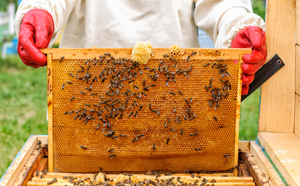 The purpose of the proposed Bee Keeping Local Law is to regulate beekeeping within the City of Wanneroo.
The effect of the proposed Bee Keeping Local Law is that persons must comply with the requirements of the local law when keeping bees.
The proposed Local Law may be inspected at the City of Wanneroo offices at 23 Dundebar Rd, Wanneroo during normal office hours. Electronic copies of the Local Law can be downloaded below:
Submissions may be made to the Chief Executive Officer, City of Wanneroo by 4.00pm on Tuesday 8 November 2016.
More articles in the news archive.