Home
In conversation with Tess Woods
Published Monday, 17th July 2017
Booklovers are invited to an evening with an award-winning local author at the Wanneroo Library and Cultural Centre.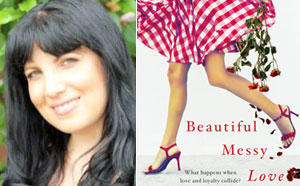 Hear from Perth's own Tess Woods as she shares her writing journey and what inspires her.
Tess will read an excerpt from her latest novel, Beautiful Messy Love, discuss the joy of book clubs and take part in a Question and Answer session.
She will also discuss her involvement in the West Coast Fiction Festival.
Event details:
Tuesday, 15 August // 6pm - 8pm
Wanneroo Library and Cultural Centre – Great Court
3 Rocca Way, Wanneroo
Refreshments will be provided.
Entry is free, however online bookings are essential: Tess Woods bookings
For more information phone 9405 5940.
More articles in the news archive.