COVID-19 recovery information and updates
The City of Wanneroo is reopening a number of community services and facilities in line with Phase 3 of the State Government's COVID-19 Roadmap to Recovery. Click here to find out more
Home
Local roads get a boost with State funding
Published Thursday, 11th October 2018
Several local roads in the City of Wanneroo will benefit from safety upgrades thanks to the State Government's Black Spot funding program.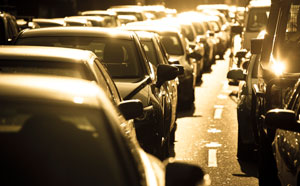 City of Wanneroo Mayor Tracey Roberts welcomed the funding, which will see improvements made to Wesco Road, Nowergup; Breakwater Drive, Two Rocks; Gnangara Road/Alexander Drive, Landsdale; Marangaroo Drive/Adria Road, Alexander Heights; and Joondalup Drive/Pinjar Road, Tapping.
"A total of 63 crashes have occurred at the Joondalup Drive and Pinjar Road intersection over the past five years," Mayor Roberts said.
"In order to improve safety at the intersection, the City commissioned a Road Safety Audit which recommended that vehicle speeds be reduced on approach to the roundabout.
"Work will now be carried out on the eastern approach to the roundabout, which will help to reduce vehicle speeds and make the intersection safer for all road users."
The State Government will contribute two-thirds towards the $296,000 project, with the remaining $96,000 put forward by the City. The expected completion dated is November 2018.
Works to improve other identified black spots range from the installation of edge lines, guide posts, reflective raised pavement markers, crash barriers and skid-resistant treatments, as well as improving road delineation.
These projects are expected to be carried out early-mid 2019.
"It is vital that our roads are upgraded to a high standard for the safety of all road users," Mayor Roberts said.
"We will continue working with the State Government to ensure our local road network can manage the anticipated growth in the northern corridor."
More articles in the news archive.