Home
Revival of Quinns Rocks Caravan Park site
Published Monday, 15th October 2018
The City of Wanneroo is considering redevelopment opportunities for the old Quinns Rocks Caravan Park site, and is seeking community feedback.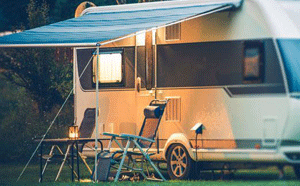 Those who live in, work in, or visit the local area, are invited to help the City plan the future for the historical Quinns Rocks Caravan Park site.
The City's Economic Development Strategy, which was advertised for public comment in 2016, identified the site as an ideal location for tourism activities within the City of Wanneroo. Subsequently, a study was initiated to examine the feasibility of redeveloping the site into a modern tourist park to offer accommodation and public amenities.
The feasibility study has now progressed into the next phase, which involves identifying technical and financial considerations, as well as market conditions and overall demand for the site's redevelopment.
Mayor Roberts indicated that community feedback is a crucial step in the process.
"As a Council, it is important that we fully understand what our resident's value most about the site and how they would like to see it developed in the future."
The City plans to gather feedback through a series of workshops being held during October and November 2018. Three workshops will be held at Quinns Mindarie Community Centre and community walks will be hosted on Saturday 20 October 2018, where residents can learn about the history and characteristics of the site.
Outcomes from the workshops will assist with completing the feasibility study and help to define next steps for the site.
People can have their say, or follow this project, by visiting the City's Your Say page.
More articles in the news archive.