Total fire ban - Wednesday 8 December 2021
DFES has declared a 24 hour TOTAL FIRE BAN for the City of Wanneroo on Wednesday 8 December 2021. The Fire Danger Rating is forecast as EXTREME. Further information
Home
Council seeks community input for the future Yanchep Lagoon
Published Friday, 26th October 2018
The City of Wanneroo is undertaking an extensive consultation process to develop a clear vision for the Yanchep Lagoon area and is inviting the community to get involved.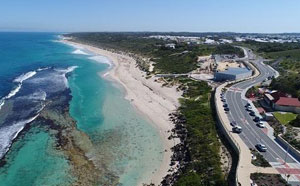 The first round of online consultation is now open on the City's website until 16 November 2018, and people can have their say and submit their ideas to enhance the iconic coastal location.
A Planning and Design Forum will also take place over three days throughout November and December to address key considerations discovered through engagement with community and stakeholders to help shape the future of the area.
City of Wanneroo Mayor Tracey Roberts encourages anyone with a keen interest in the area to voice their thoughts and ideas.
"Engaging and working with residents who are passionate about the Lagoon area will help the City gain a clear understanding of what is loved and valued most by the community."
All feedback received will be considered and incorporated into the project and influence what facilities, business opportunities, social engagement activities and community events the area will offer for locals and visitors to enjoy.
People can have their say or follow this project on the City's website wanneroo.wa.gov.au/yoursay.
More articles in the news archive.