Home
A greener future: Local Environmental Strategy endorsed
Published Thursday, 7th March 2019
The City of Wanneroo's final Local Environmental Strategy was adopted by Council at its 5 March meeting.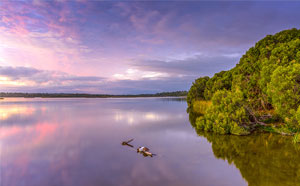 The Strategy provides clear direction for how the City will respond to the range of built and natural environmental issues and opportunities affecting the City.
Wanneroo Mayor Tracey Roberts said the Strategy promoted a balance between growth and the protection and enhancement of the natural and built environments.
"With a growing population of more than 210,000 people, the expansion of the urban footprint will be substantial," Mayor Roberts said.
"The City of Wanneroo has many special environmental assets including coastline, wetlands, bushland and underground water resources, which are all highly valued by the City and the community.
"The Local Environmental Strategy will enable the City to identify key concerns and improve the quality of natural and built environments in the local area."
The Strategy identifies six key themes to ensure all environmental elements are considered:
• Flora and Fauna – biodiversity and native vegetation
• Land and waste – contamination and management
• Community – sense of place and liveability
• Climate Change impacts
• Air and Energy – including air quality and energy reduction
• Water – including availability and quality
The Strategy can be viewed at www.wanneroo.wa.gov.au or at the City of Wanneroo's Civic Centre during office hours.
More articles in the news archive.