Home
Inclusion is the solution
Published Tuesday, 12th March 2019
Local community groups and sporting clubs are being helped by the City of Wanneroo to attract members who are representative of the diverse community.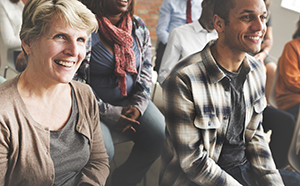 The Socially Inclusive Communities program is offered by training provider Inclusion Solutions in partnership with the WA Department of Communities.
Mayor Tracey Roberts said the program offered a valuable opportunity for local groups and clubs to discover how they can support their local communities.
"Local clubs and groups have a pivotal role to play in creating connected communities," Mayor Roberts said.
"Not only do they bring people with shared interests together, but being part of community groups can help reduce the social isolation felt by many.
"Through the Social Inclusions program, we hope to see more people from different cultural backgrounds or those with a disability, participating in enjoyable activities with others from their local community."
Training workshops are being offered to local clubs and groups on topics such as disability awareness, social inclusion, inclusive events and how to attract a wide variety of new members.
Inclusion Solutions will also mentor a selection of clubs and groups to guide and support their activities.
The City of Wanneroo was one of eight local governments chosen to be part of the initiative, which aligns with the City's Access and Inclusion Plan.
For more information about the program, contact the City's Community Development Team on 9405 5000 or visit wanneroo.wa.gov.au/accessandinclusion
More articles in the news archive.